We have over 1300 toys at the Townsville Toy Library, so every time you come in there will be different toys to choose from. This is a small selection of some of the toys we have to give you an idea of our range.
We also have many toys that are suitable for helping with certain developmental areas such as fine motor skills, gross motor skills, emotional and social development. If you are after something in particular please don't hesitate to ask!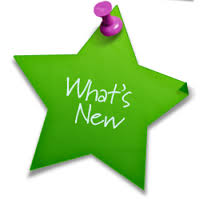 More members means more new toys!!! We are getting new members every opening and that means NEW toys! In the last 6 months we have spent $4754.07 on new toys, and in 2016 we added 233 new toys to our database. We are constantly researching and purchasing new toys (and love suggestions from our members on what you would like to borrow!).
Remember that people are always borrowing and returning, so there are different toys each time you come in, depending on what has been returned and borrowed that day.
We are completely non profit and not funded by anything there than the money we raise ourselves through memberships, grant applications, party hire and a couple of events. All money goes towards purchasing toys and any running costs (eg bills).
We have 1336 toys so there is enough variation to find something new and exciting each time you visit.
Animals and the natural world
Puppets and storytelling
Puzzles
Role play toys
Outdoor toys
Trucks, diggers, trains and planes
Bikes, scooters and ride on toys