The Townsville Toy Library has a great range of indoor and outdoor toys for children 0 – 8. The Library has dress-ups, roller coasters, slides, baby rattles, outdoor tables, ball games, construction sets, train tracks, puzzles, musical instruments, scooters, ride on tractors and more. Our many toys have been chosen for their quality and durability.
The Library has lots to offer families and carers of children with disabilities. Ask about the toys and equipment that offer sensory experiences and use gross motor skills.
Five toys, PLUS one puzzle bag can be borrowed per family each month. Two of those five toys can be gold star toys, or toys of a high value. Gold star toys are marked with an *. Below is a sample of what you can borrow.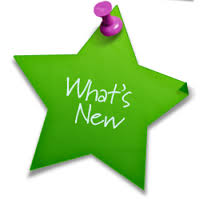 More members means more new toys!!! We are getting new members every opening and that means NEW toys! We have also been very successful recieving some grant money as well.  With all the sales our toy buyers have been very busy getting some new exciting toys for us all to enjoy. Here is just a sample of all the wonderful new toys come in and visit to see our full range of toys.
We also offer a range of toys and equipment that are specifically designed to help children with their coordination, balance and gross and fine motor development.