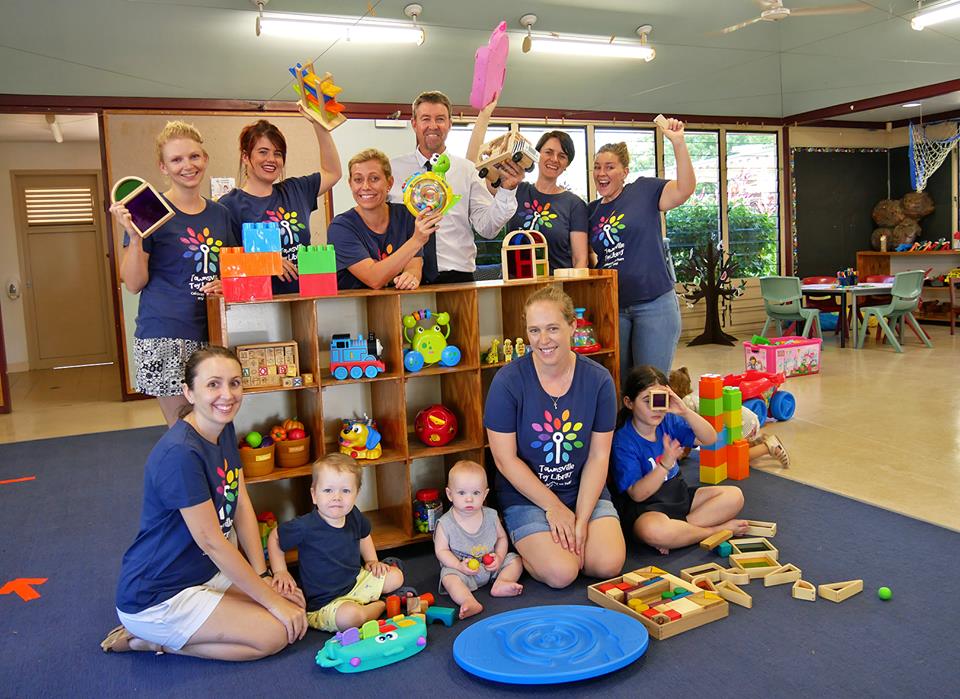 New location for the Townsville Toy Library
We would like to thank all of our members for their patience. We have been overwhelmed with all the messages of support from our community.
We are very excited and proud to announce we, the Townsville Toy Library, have found a new home at
Townsville Grammar School, Annandale.
Townsville Grammar School (TGS) has generously invited us to utilise their available space this year whilst we work on a permanent location. Prior to our Grand Opening for borrowing (date to be confirmed) we will begin opening our doors during TGS's Annandale Campus Open Day on Wednesday 13th March, 2019, for toy donations and the returning of loaned items at our wonderful new location.
New location:
Prep 1 Building
Townsville Grammar School
Brazier Drive
Annandale
All opening dates and times for returns & toy donations:
Wednesday 13th March 3:30pm – 5:00pm (during the Townsville Grammar Open Day)
Tuesday 19th March 9:30am – 2:00pm
Saturday 23rd March 8:00am – 11:30pm
We will be assessing our stock numbers over the next two weeks to evaluate when we will be able to open to the public for borrowing.
Important information about 'returning' toys and desired donations can be found on our website under 'Toys'.
NB: All toys currently on loan need to be returned on one of these open sessions. If you cannot make it to one of the above times to return your toys please contact us.
Volunteers
We will be needing your assistance shortly so please bear with us whilst we work out a program going forward.
Thank you once again everyone for your patience.
We are a very excited Committee and we hope you are too.
See you all soon.
Warm regards,
The Townsville Toy Library Committee